Architectural Digest | Properties with Over-the-Top Bathroom Suites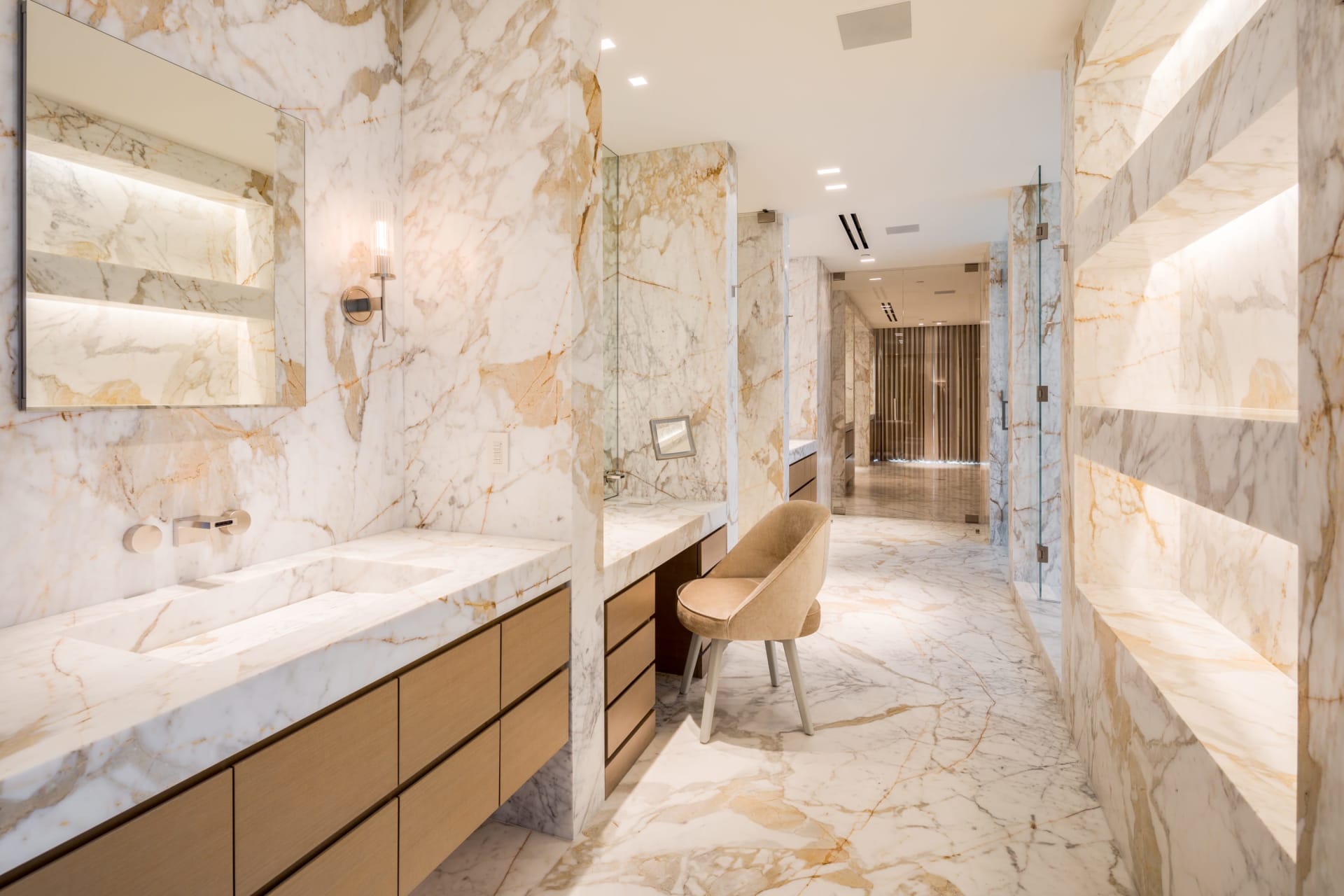 Forget a living room with towering ceilings, a kitchen that rivals ones at the best restaurants worldwide or the wine cellar complete with a tasting table and glass wall. The best room in the house today may be the bathroom.
The Regalia Penthouse | 19575 Collins Avenue, Sunny Isles
Located in Sunny Isles just north of Miami Beach, this towering penthouse has a 20-foot great room and top-of-the-line everything from the Falma closets to the Lualdi doors to the Poliform kitchen. There's also a large terrace with a pool. But the best part may be the $1 million Calacatta gold marble master bathroom which spans 1,500 square feet and features a Jacuzzi, massage room, sauna, and steam rooms with a towel-warming wall.
Price: $25.5 million
Square Footage: 9,193
Bed/Baths: 6 bedrooms, 7 full bathrooms, 2 half baths
Read the full story from Architectural Digest here.