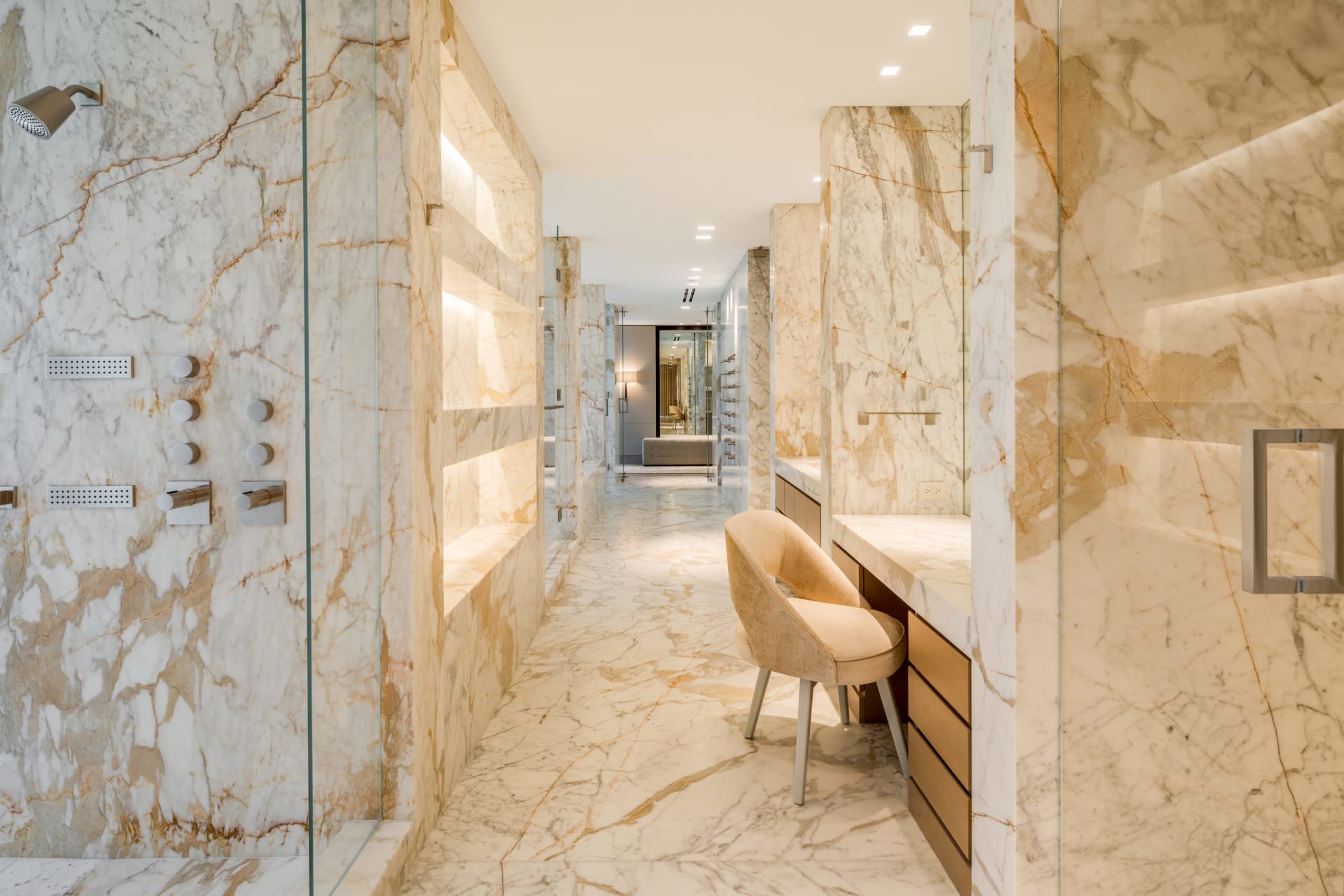 For many, living in a home worth $1 million is a luxury in and of itself. But, in some of America's most opulent homes, such a large sum of money might only get you so far...like one room. That's the case in this $25.5 million Florida penthouse, whose bathroom alone is worth $1 million.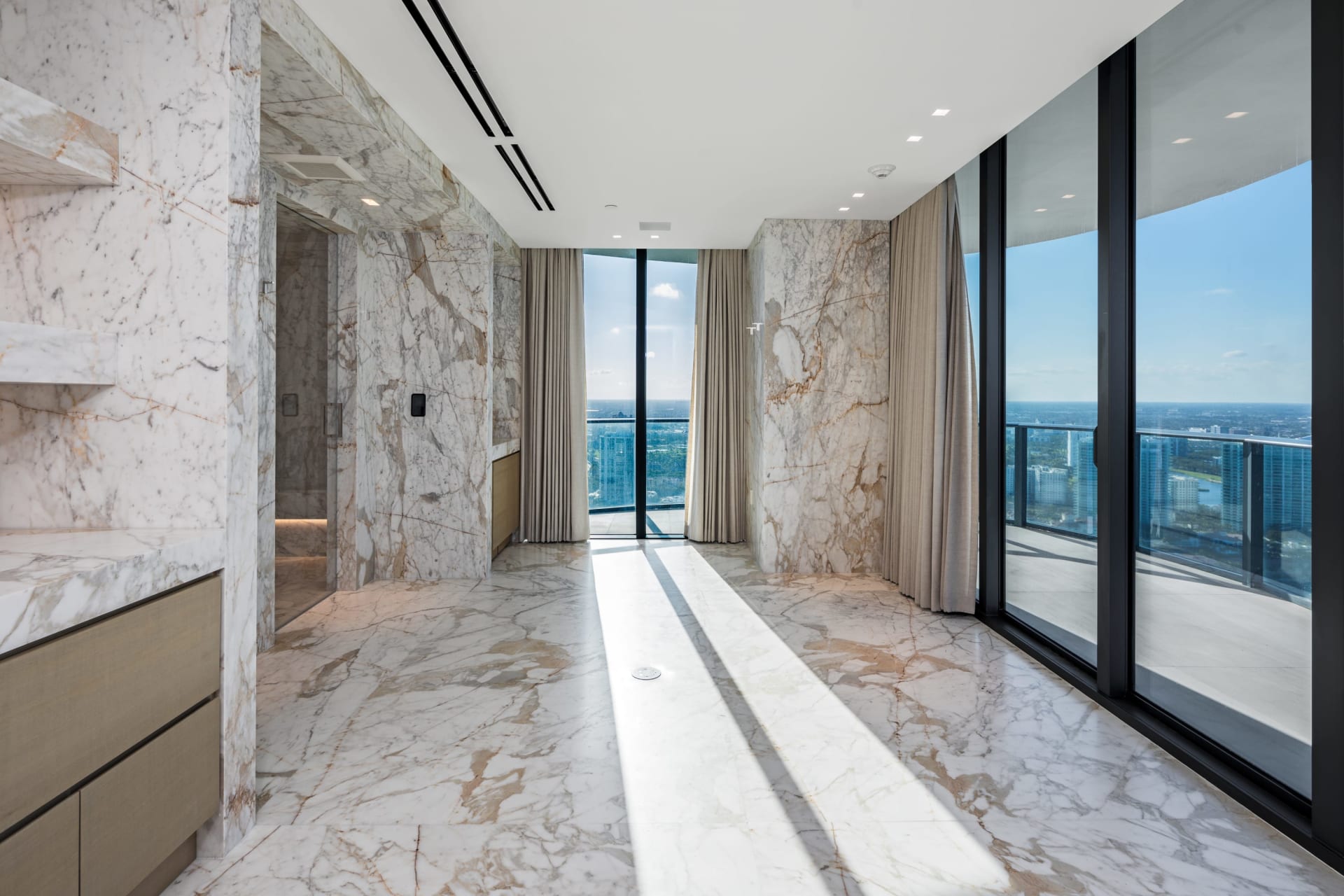 And it's no wonder why this room alone costs so much. The 1,500 square-foot bathroom spans nearly 65 feet, which is the length of the entire property. The massive space is almost entirely covered with floor-to-ceiling gold Calcutta marble and has features one might normally only find in a luxe spa.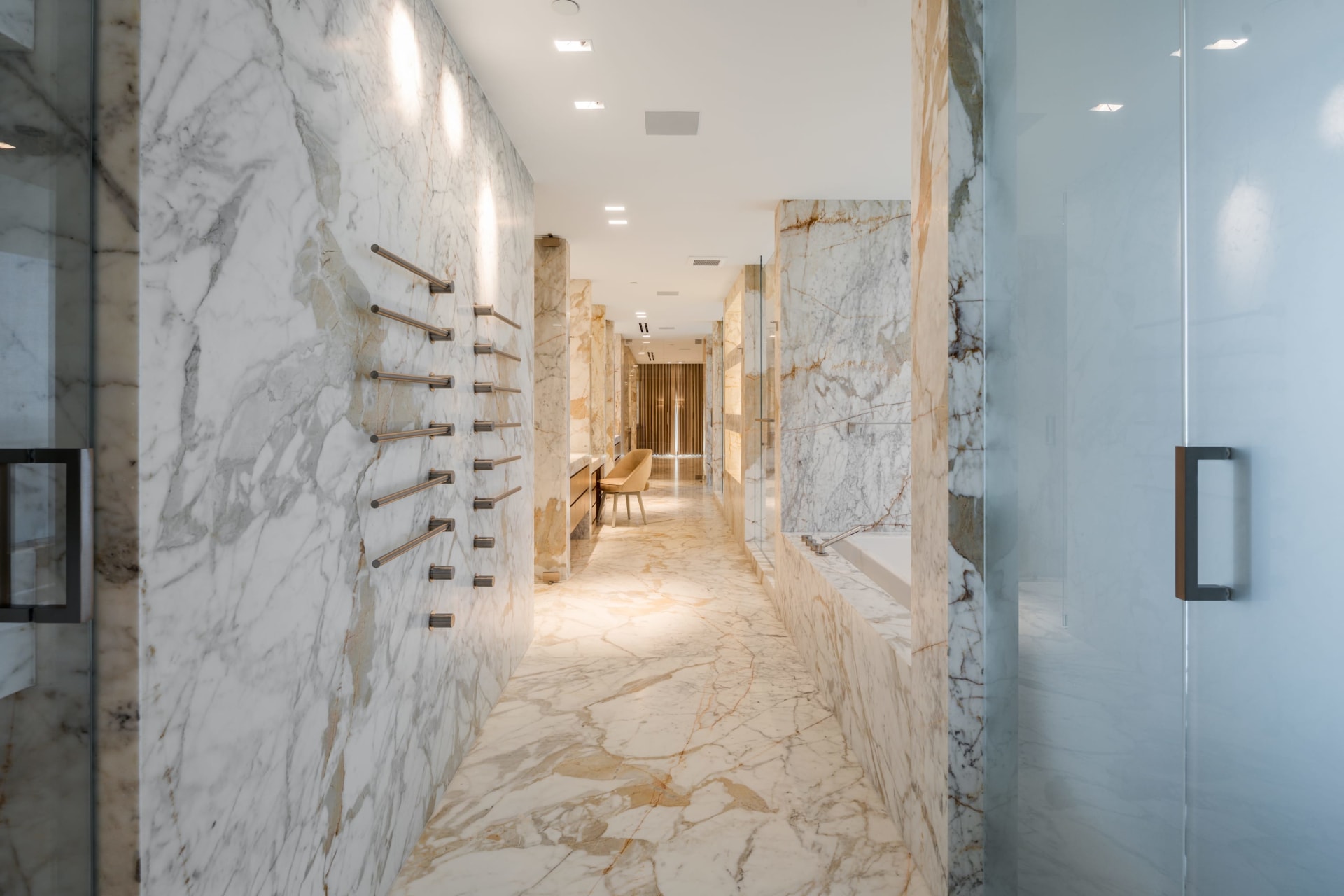 To explore the Regalia Penthouse listing, click here.
To read the full article from House Beautiful, click here.