These South Florida homes may be far from Hollywood, but the region is the place to be if you're looking to rub shoulders with celebrities.
If you're looking for your own luxe home that would be fit for a celebrity — with plenty of space, privacy and swanky amenities — take a look at our editorial team's picks for the top Miami area homes on the market.
Party Spot on Palm Island
$34 million | 8 Bedrooms, 9.5 Bathrooms | 11,058 sq ft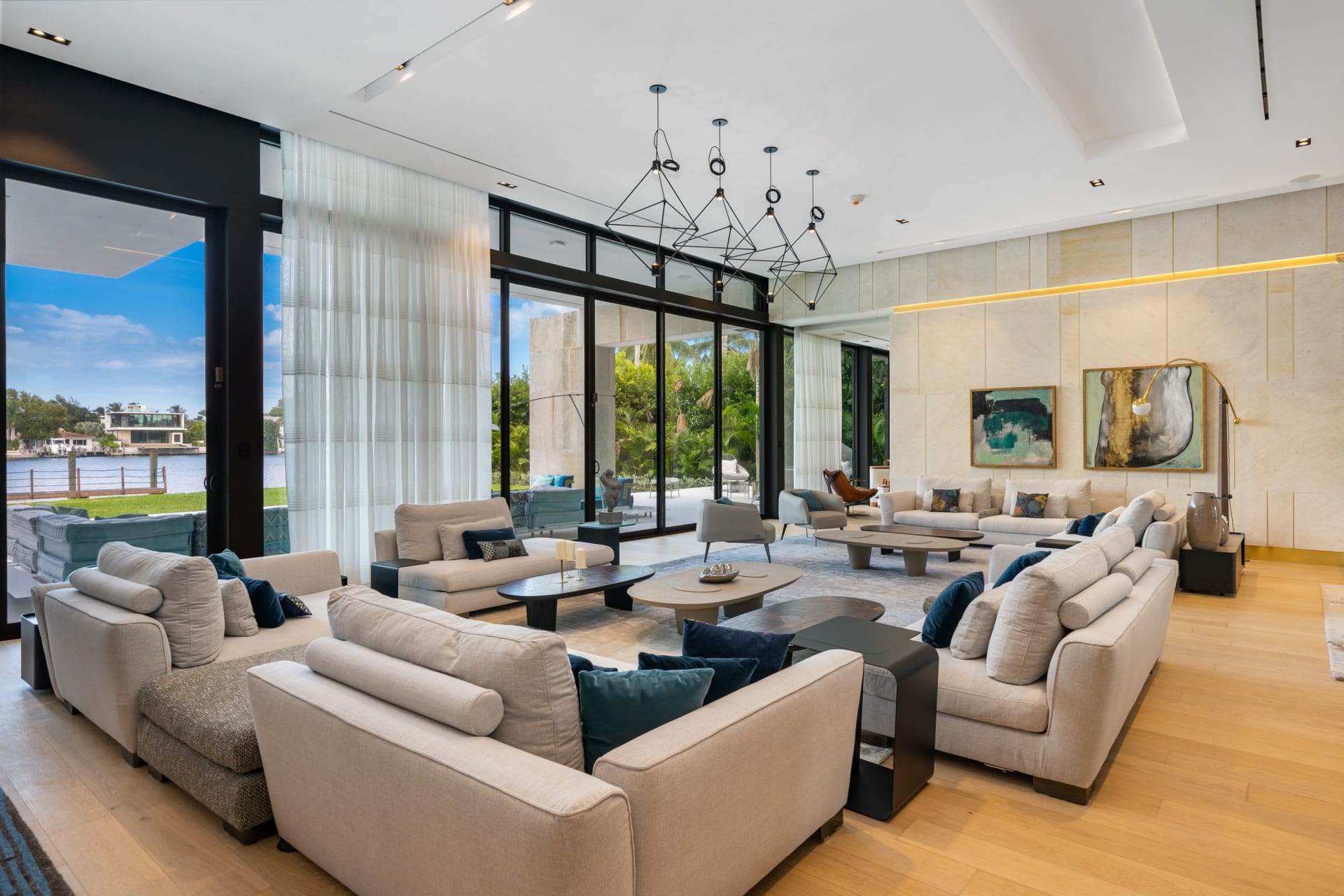 The enormous home at 135 Palm Avenue on Miami Beach's Palm Island combines elite amenities with serene, natural surroundings. Its open design features large windows that let in plenty of light, and bring the lush surroundings — the property has plenty of the island's namesake trees — indoors. It's also a perfect location for A-List parties, with an infinity pool, roof deck, outdoor kitchen, and sauna, all of which overlooks 100 feet of waterfront.
To see the full article on the Real Deal, click here.