Diversity in your investment portfolio is key to managing the ebbs and flows of the market. Real estate is an investment option that could lead to monthly cash flow and an appreciation of value when you sell the home. Just like any investment, you need to complete research on the risks and potential returns on your money. In real estate, choosing the right location is as important as the home you select.
Miami is a gorgeous city full of life, delightful weather, and opportunity. Miami beach homes and Miami luxury homes will not only give you a terrific way to diversify your portfolio but also a home to visit or retire to when the time is right for you. You could choose to invest in many cities and towns around the world, so why consider Miami?
Why you should invest in Miami real estate
Northern folks are tired of snow and wintry weather
Weather can have a major impact on our emotions, and no one knows that better than those who live in cold-weather climates. The first snow of the season is always magical and creates a feeling of coziness and comfort as you snuggle in with a hot drink beside a warm fire. But that feeling of coziness slips away around January, and cabin fever sets in. A short escape to a warmer climate may boost your spirits for a time, but when snow
continues to arrive in April
, you may start considering a permanent move to a warmer climate.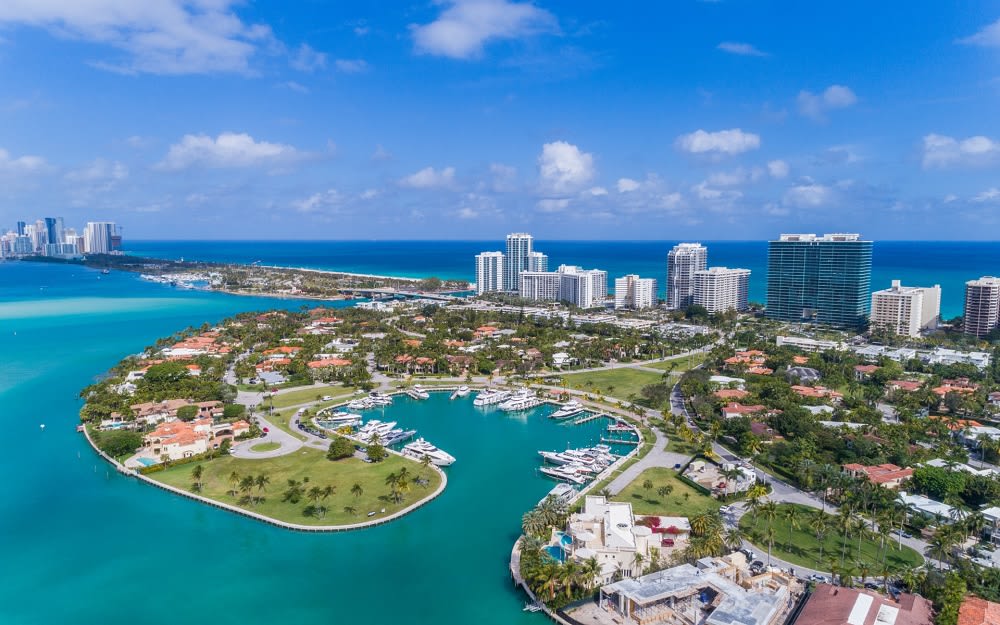 The pandemic created a revolution in work-life balance like we have never witnessed in modern times. It's now often feasible for employees to work remotely wherever they would like, and people are deciding a more pleasant climate is the place to be. Florida also has no income tax, so relocating from a state with a higher tax rate makes the move even more attractive.
The
Chamber of Commerce of Florida
projects the state's population to grow by almost six million over the next decade, with Miami-Dade county representing nearly half of that growth.
Businesses enjoy both the weather and the tax climate
South Florida, including Miami, is extremely welcoming to corporations and individuals. Healthcare facilities, biotech companies, startup technology companies, and luxury hotels and apartments are industries settling into their new spaces as Miami's new developments continue surging. Florida has a friendly
corporate tax rate
, and corporations are taking advantage of that in addition to the increasing population. More people coming to live in the state equals both a customer base and workforce for business owners. Increasing commerce is often a sign of a stable economy within a city, making real estate a worthwhile purchase for investors hoping to create a steady cash flow or capture a large return later down the line.
People and businesses will need a place to call home, and home prices will reflect this

Home prices continue to rise across the country. Miami luxury homes and Miami beach homes are experiencing the same increase as the rest of the country. Inventory remains low due to construction delays and buyers' demand for homes. Low inventory has proven the basics of supply and demand. Homes are increasingly in demand as buyers take advantage of lower interest rates and an increase in their overall wealth from a well-performing market. Existing inventory is low as we wait for new construction to be completed and for more potential sellers to list their homes. These two factors are the reason for the increase in the cost of Miami homes. Even with the rise in pricing, now is a good time to purchase an investment property, as prices are not predicted to drop in the near future.
Interest rates are rising but continue to be below average
Housing experts and economists predicted the real estate market would cool down in the spring of 2022, but their predictions did not hold true. In December of 2021, the Federal Reserve announced plans to
increase interest rates
via several small increases throughout 2022. As a result, mortgage rates began to climb slightly, and experts prepared for housing price increases to slow down.
Why did this not happen? Buyers are feeling the pressure of increasing interest rates and the impact on their monthly payments and total investment. Even slight increases in interest rates could knock potential buyers out of the market, which has many buyers feeling determined to find their home and lock into their interest rates before they increase again. If you are financing the purchase of Miami homes, now is the time to secure your investment before the rates increase again.
Tourism is making a return, and your investment property could too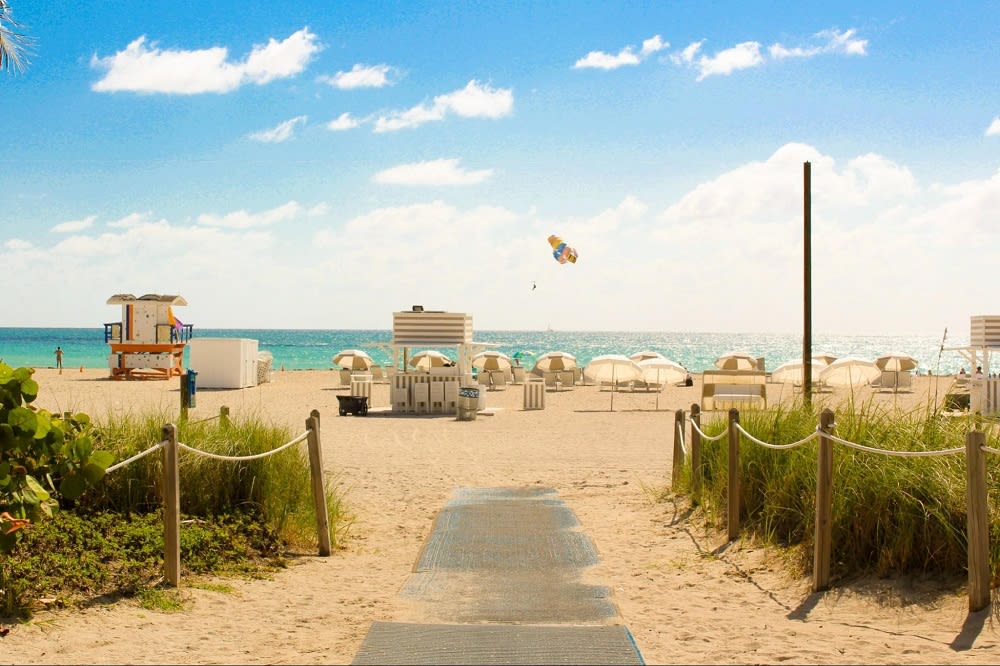 Miami has always been a hot spot for tourism. The
South Beach
area has some of the most beautiful beaches in the world, and the selection of fantastic restaurants and nightlife makes it even more appealing to tourists. The downtown area is modern and has all the necessary elements for a great city. There is a thriving art scene, dining, entertainment, and many businesses anchoring the city. Tourism adds to the already-robust economy of Miami and creates plenty of opportunities for rental income for Miami luxury homes.
Invest in Miami real estate today

Choosing to purchase an investment property is a big step for newer investors. Spend the necessary time defining a plan for the Miami homes you hope to purchase and understand the current market. If you do not already have a great agent, find one quickly — they will help you navigate the local scene and land your new investment.
Ready to take the next step? Reach out to trusted local real estate professional
Jeff Miller
for guidance.