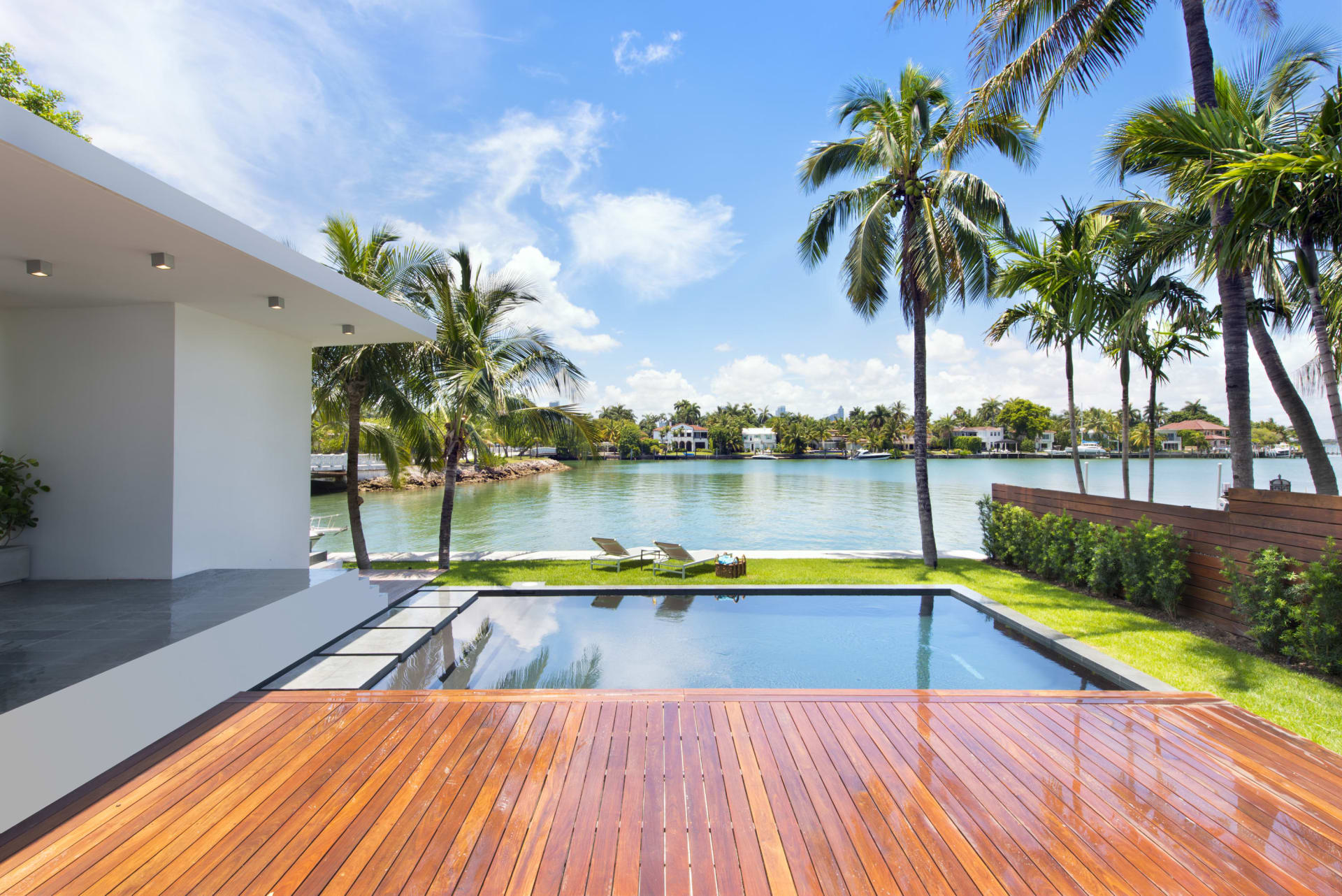 One year and a $1.5 million price cut later, Ricardo and Maria Moraes have sold their newly built house on Miami Beach's Di Lido Island for $10 million. The contemporary stunner was finished last year by the Moraes', who put it on the market asking $11.5 million in June 2015 under Jeff Miller of Brown Harris Stevens.
As The Real Deal reported when the property first hit the market, Ricardo Moraes is the U.S. distributor for Italian design company Officine Gullo, which exclusively works with kitchens. Moraes' own gourmet kitchen at the Di Lido Island home cost $500,000 to build and is decked out entirely with Officine Gullo finishes.
The home measures 5,581 square feet and has six bedrooms and seven bathrooms. Its plush finishes include white oak flooring throughout, tall ceilings and a sliding glass wall in the master bedroom that opens up to the property's backyard.
Outside, the Moraes' built an ipe wood pool deck, also known as Brazilian walnut — the same material used for the home's two-car garage door. And a 1,600-square-foot rooftop deck sits atop the home overlooking Biscayne Bay and downtown Miami.
The sale price breaks down to just under $1,792 per square feet. Brown Harris Stevens also brought the buyer, a company linked to Argentinian cable executive Alfredo Vila Santander.
Di Lido Island and many of Miami Beach's waterfront neighborhoods have seen a new wave of redevelopment as aging mid-century homes are torn down in favor of contemporary mansions. During TRD's tour of Di Lido in January, at least 15 homes were in some stage of construction, with several vacant lots prime for redevelopment also up for sale.