Throughout the first half of 2021, Miami has seen unprecedented interest and movement in the real estate market. People and companies from East Coast cities like New York, Boston and Philadelphia, West Coast places like San Francisco, Silicon Valley, and Beverly Hills, and Canadian cities like Montreal and Toronto flocked to Miami in search of warmer weather, tax savings, and an overall higher standard of living.
Per ONE Sotheby's International Realty's latest TRENDS market report, the average sale price of a single-family home in Miami Beach rose by 73%, from $1.84M to $3.19M between June 2020 and June this year. Additionally, the price per square foot increased by 47% during the same time frame in Miami Beach.
For condos in Miami Beach, average sales price rose by 37%, from $714K in June 2020 to $978K in June of this year. Average price per square foot for Miami Beach condos increased by 36%.
All of this data goes to show that while plenty of people are listing their homes to reap the benefits of such a hot market – where 38% of single-family homes and 16% of condos are being sold above asking price – those who want to sell but haven't listed yet likely have no place to go when their home sells.
Nonetheless, there have been a few truly noteworthy home sales over the past two months, including sales on North Bay Road, Palm and Hibiscus Islands, Star Island, and Indian Creek. These waterfront Miami Beach homes, ranging from $11.5M to $26.5M, demonstrate the appetite for luxury waterfront homes in Miami Beach.
One of my waterfront properties on Palm Island, 135 Palm Ave, is pending sale, and although I can't disclose the sale price, do stay tuned for another record-breaking sale. The home is an 8-bed, 8/3-bath, 11,000 sq ft new modern masterpiece by ToGo Architecture and Sabal Developers.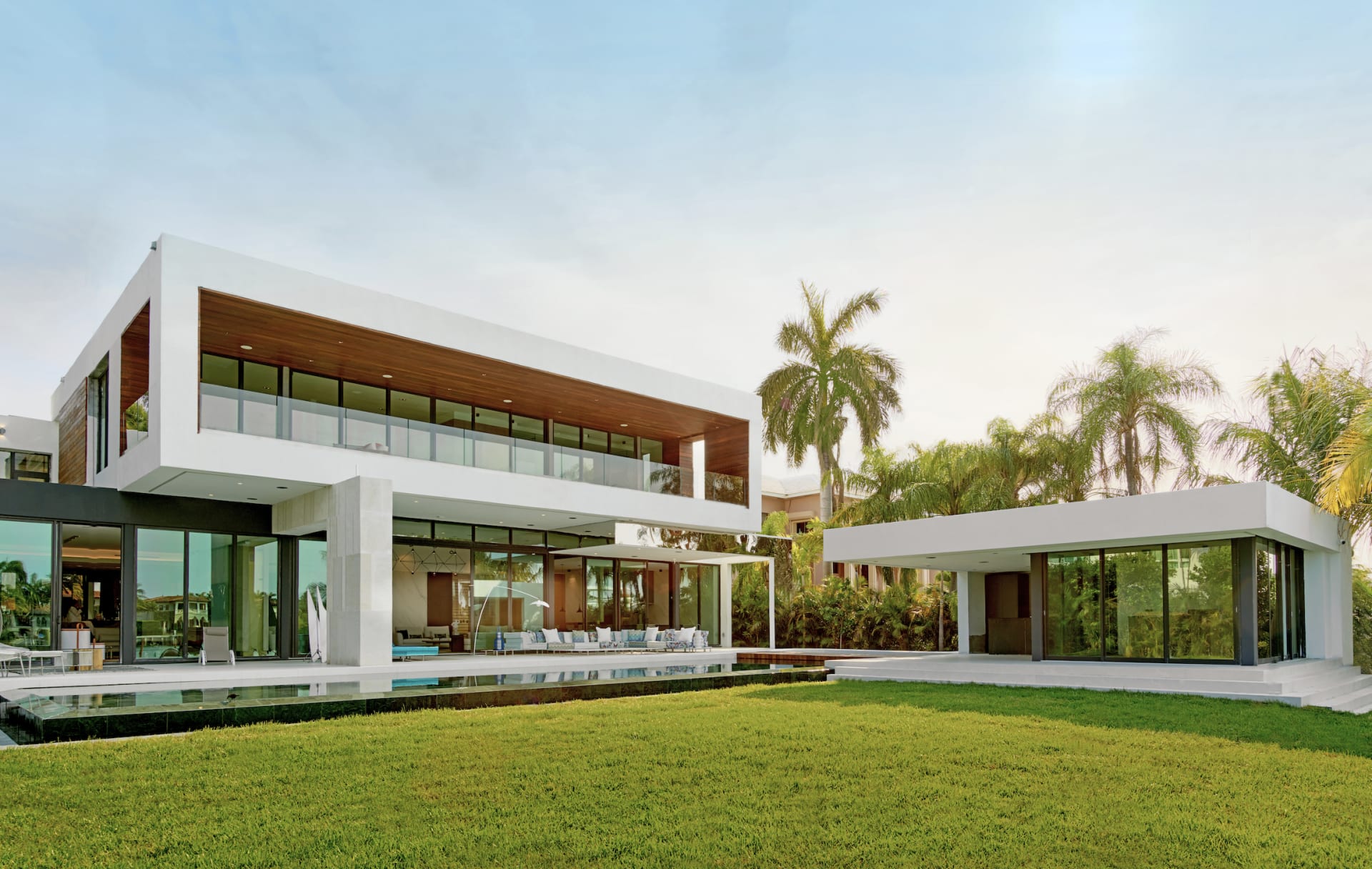 Additionally, I have a gorgeous new modern contemporary home situated on ¾ of an acre lot property under construction on Palm Island that will come to market during spring of 2022. It's being designed by Cesar Molina at CMA Design, and as amazing as all the homes on Palm and Hibiscus Island truly are, this new home will have characteristics and design elements that are sure to "wow" its future resident.
In the past 60 days, the home with the highest sales price sits at 370 S Hibiscus Dr. on Hibiscus Island. It's a contemporary, 5 bed, 5/1 bath, 10,800 sq ft home that was sold for $26,500,000. Many of the homes on both Hibiscus Island and Palm Island are in the new modern style, and all waterfront homes have private docks at the back of the properties.
In celebrity news, another property was put up for sale by Dwayne Wade and Gabrielle Union. The couple sold their home for $22,000,000. The property sits on North Bay Road, a waterfront stretch famous for its dazzling homes and equally dazzling residents. The 6-bed, 9 full bath, 2 half bath, 11,690 square foot home is a fantastic example of Spanish architecture fused with East Coast modernity. North Bay Road is an area where residents can really let their personal aesthetic and favored architectural styles shine, and this home is no exception.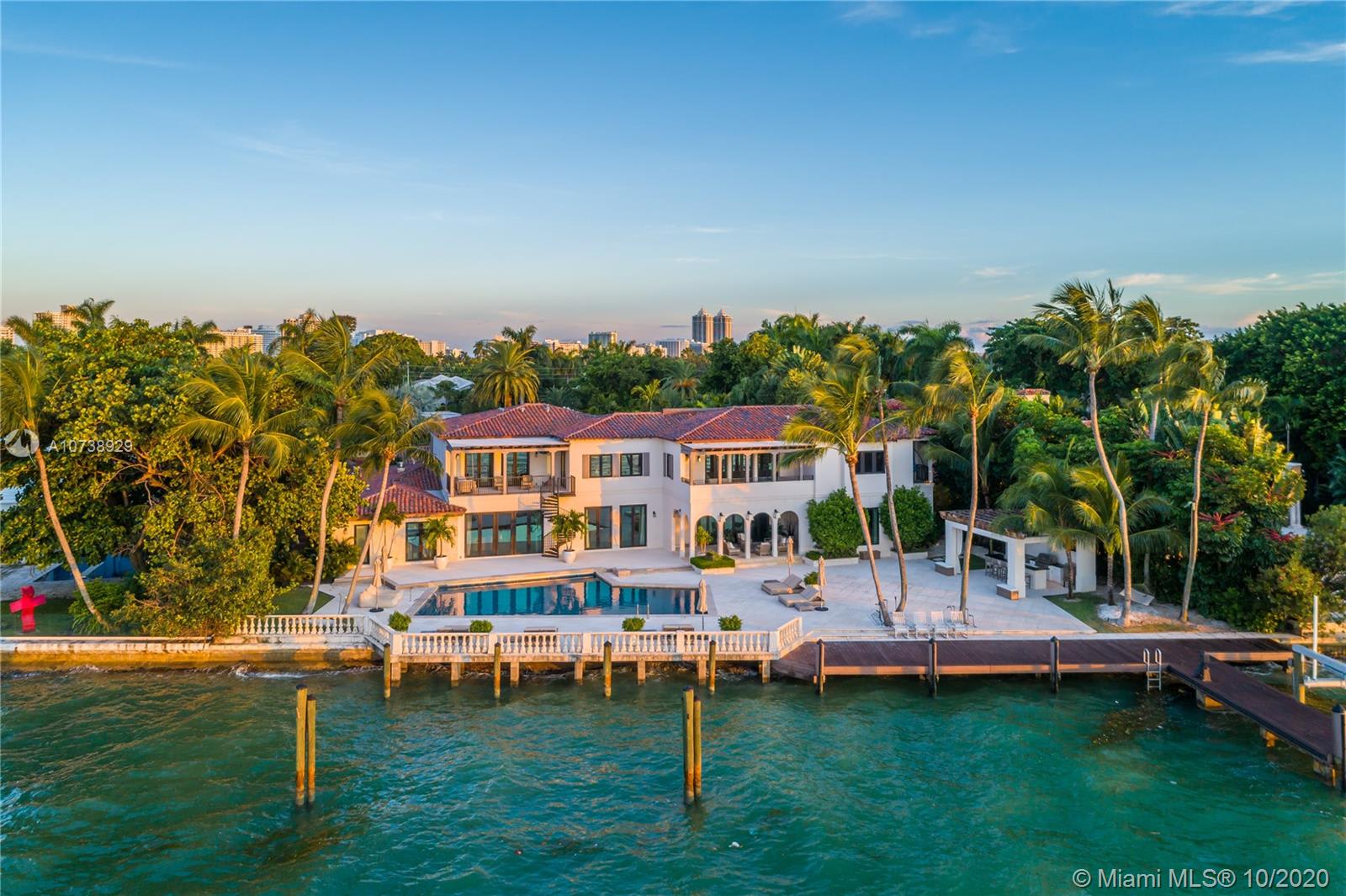 I anticipate that the single family home housing market in places like North Bay Road, Palm and Hibiscus Islands, Star Island, and Indian Creek will continue to have record-breaking sales as we begin the late summer and fall seasons. This year and last year yielded unusual summers in the face of the pandemic, but nonetheless we're continuing to see the strength of our market grow year-over-year.
Buyers have been securing their new homes now during the summer, in preparation of the colder months ahead up north, and the fall season will heat up like it always does. Because of limited inventory and high demand, the Miami Beach market is going to continue to get hotter and hotter. My team and I are looking forward to a great second half of the year for our clients.