As a Realtor with over 17 years of experience selling high-profile homes for even higher profile clients, I'd like to give my thoughts on which property in Miami will be the area's first-ever sale above $100M. While many may speculate on any number of properties, I'd like to elaborate on four properties that I believe are the most likely to crack this real estate milestone.
Though each is unique, commonalities between these four homes include oversized lots, and western-facing sunset exposure. This particular exposure treats residents to truly spectacular views of the sun setting behind the Downtown Miami skyline. Trust me, these sunsets are like nothing you've ever seen before, and you can't find the magic in the air during Miami's golden hour anywhere else on earth.
Throughout the pandemic during the past fourteen months, single-family homes in Miami were aggressively sought out. Many resulted in bidding wars. I worked with many buyers from New York City and California who were relocating because if you could work from anywhere at that point, why not work in one of America's most lauded climates?
The migration led to an extreme shortage of homes and an aggressive shift toward the current sellers' market. More than 35 single-family home sales have been sold above $20 million since March 2020, with the highest price point of an on-market sale being $53 million. Plus, there have been whispers of an ever bigger off-market deal during the pandemic. With all this movement of single-family homes in Miami, I've been pondering what Miami's first-ever home sale over $100 million will be.
At this point, it isn't a question of if there will be such a sale, but when. In fact, I've been informed there have already been a few buyers who've attempted to break that $100M mark, though the sellers continue to hold out. These four owners have made significant investments to have their homes customized and have put down roots with their families in the community. They weren't tempted… would you have been? (I would have taken the money and vacationed with my family for a while!)
While the interiors of the homes are just as, if not more, stunning than the exteriors and views throughout the properties, these homes all sit within private communities, so we can't give a sneak peek here – this pedigree of homes requires proof of funds before all showings!
Here are the top four homes (in no particular order) I believe are worthy of such an offer:
Here are the top four homes I believe are worthy of such an offer: (in no particular order)
2500 Bay Avenue | Sunset Islands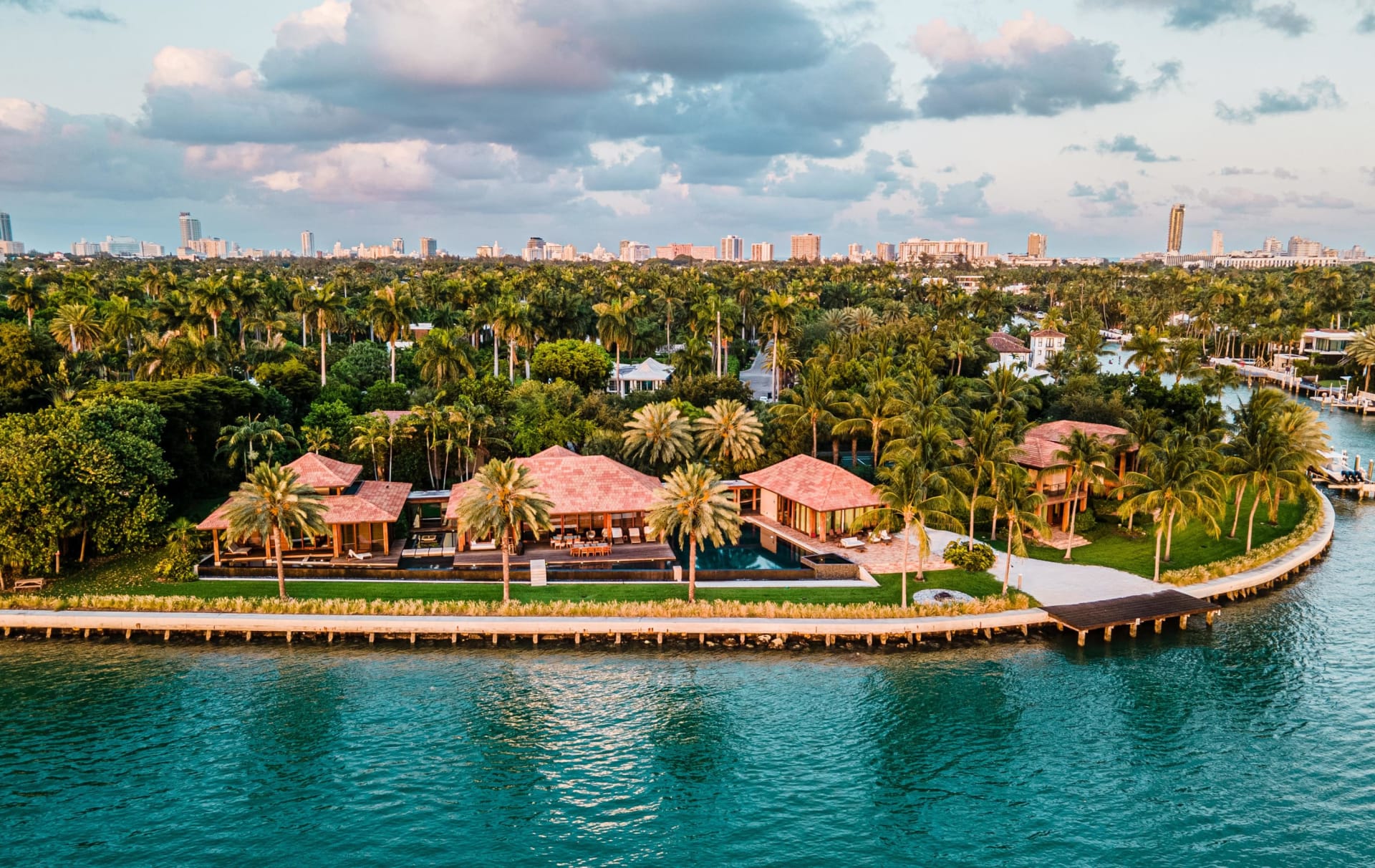 Situated on nearly three acres of land, 2500 Bay Avenue sits on the most desirable of the four Sunset Islands in what I believe is the most desirable location. As Sunset Island no. 2's largest lot, the property offers southwest views facing Downtown Miami, showing just why these islands were given their "Sunset" name.
Real estate agents often tout, "location, location, location," and it doesn't get any better than the Sunset Islands, particularly no. 2. In the center of the island lies a well-kept park for the community members, offering an excellent space for outdoor family activities. In addition, this community is regarded as one of the best gated islands in Miami because the lots are oversized and generally allow for larger homes than you'd find on other Sunset Islands.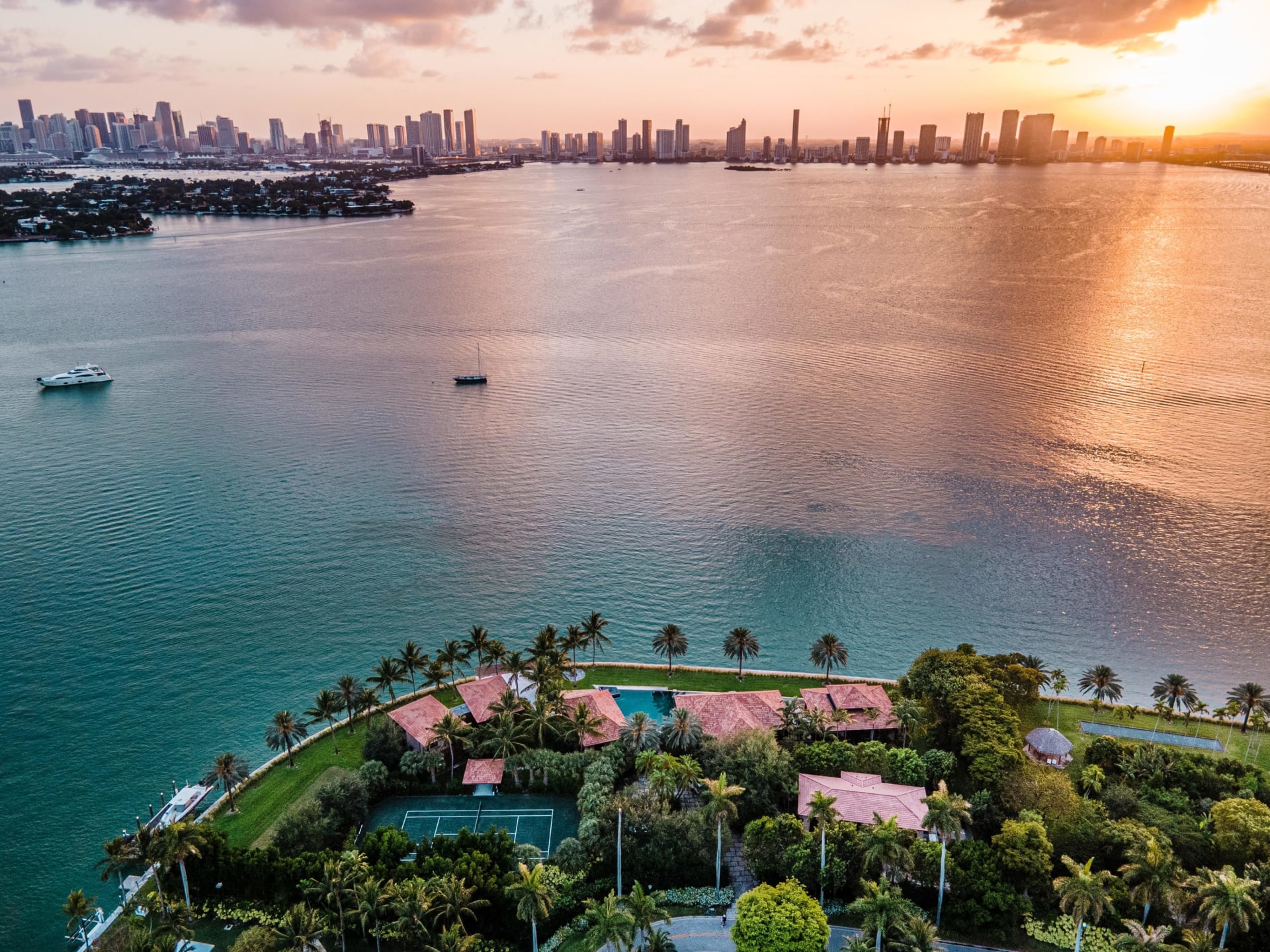 The current homeowner customized the property and created modular homes surrounding the main house, which was designed to appear as if it floats over water. There are beautifully maintained covered breezeways, connecting you to entertainment and social areas throughout the property. These include a movie theater, a lounge, and a bar area. There are three cottages for guests, and other mixed-use private structures. 2500 Bay Avenue also boasts a tennis court, and a separate car barn and clubhouse.
Amidst all these amenities and structures lies a pristinely manicured private meditation garden to maintain a sense of calm, away from the hustle and bustle of Miami Beach. Just beyond the meditation garden is nearly 800 linear feet of water frontage, with private dock access – plenty of room for boating enthusiasts. Wow, yes please!
Learn more about the Sunset Islands.
5020 North Bay Road | Miami Beach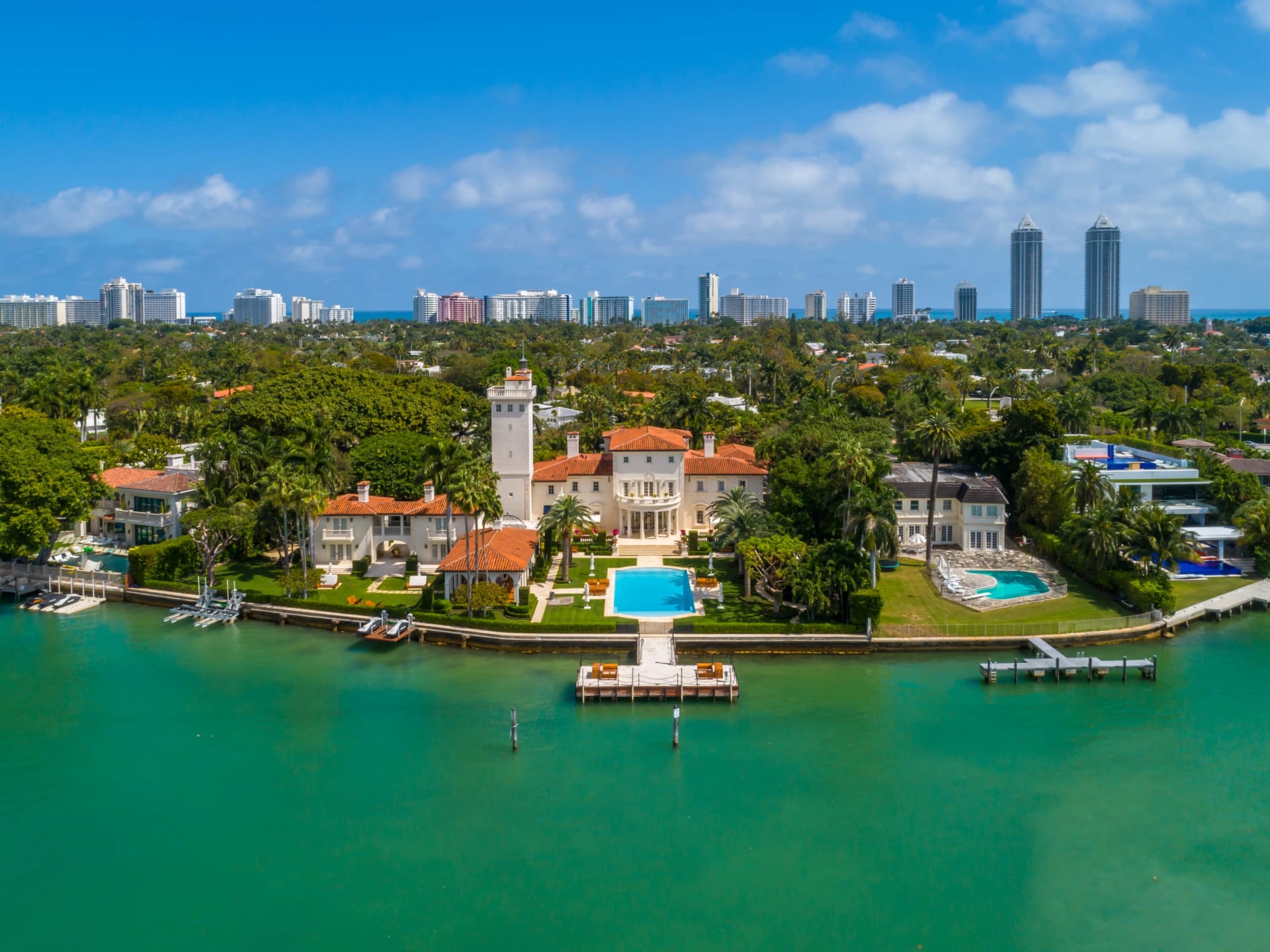 Built during America's Roaring Twenties, 5020 North Bay Road is one of the most historically significant homes in all of Miami Beach. In 1927, Carl Fisher, who is widely regarded as one of Miami Beach's founders, selected this land to serve as his estate for the rest of his life.
In the early 2000s, this home underwent a significant renovation and doubled in size. When I visited both before and after the renovation, you could hardly tell any changes had been made. The owners were meticulous about preserving the historical significance of the home. Virtually all its original features remain intact, and the original charms can still be widely seen and felt throughout the house.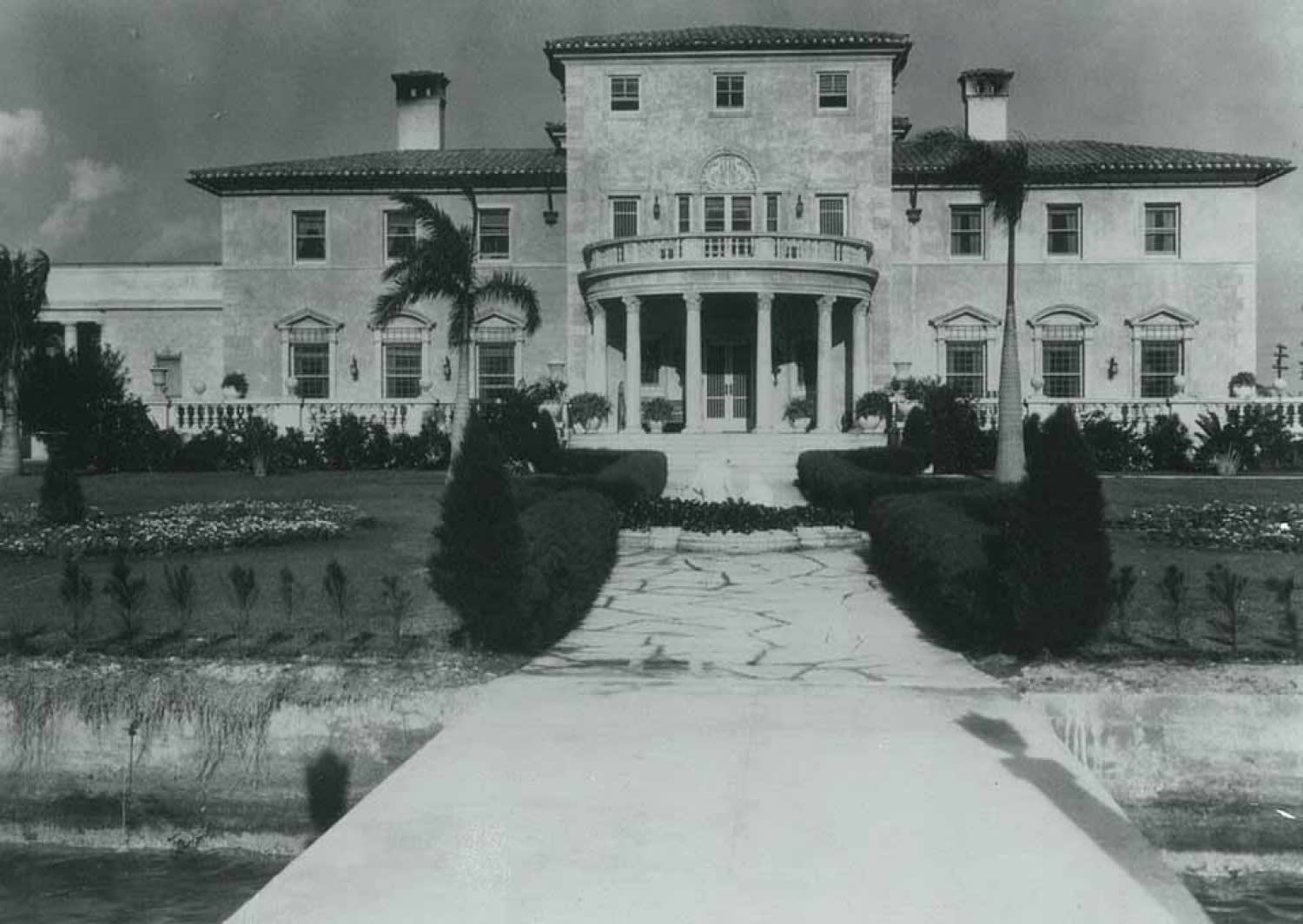 The current home on Fisher's lot is three stories and features Fisher's original 4-story observatory tower, which at the time of completion was the tallest structure in all of Miami Beach. Fisher would take his clients up to the fourth story and use it as the ultimate selling point for undeveloped land in Miami Beach – I can't think of a better presentation! The main home has been renovated to conjure a peaceful Mediterranean estate off the shores of Lake Como, utterly blissful in its soft hues and resplendent outdoor spaces.
Learn more about North Bay Road.
4700 North Bay Road | Miami Beach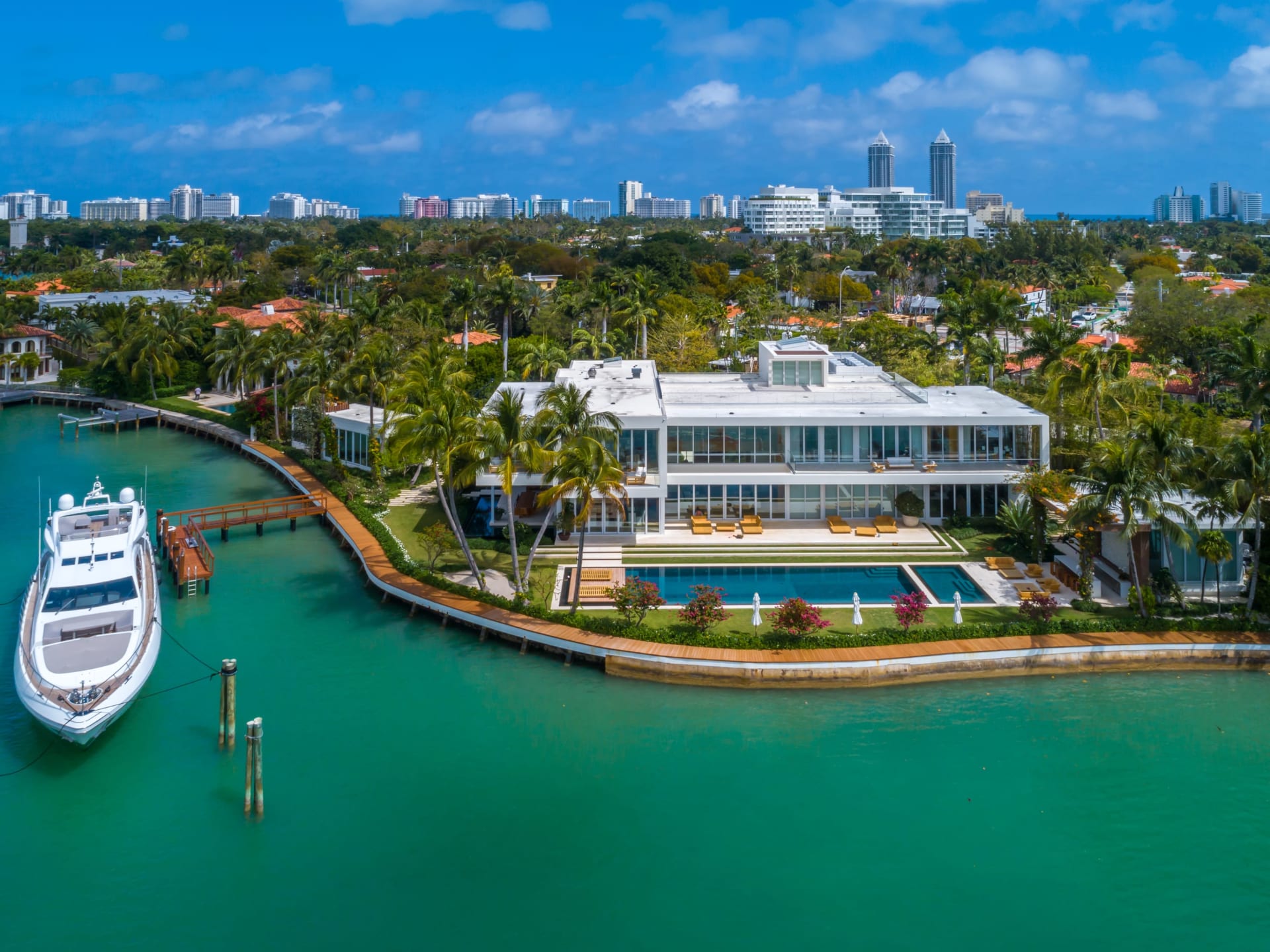 In the real estate community, there have been rumors that the owners of 4700 North Bay Road have already turned down offers of over $100 million. This property is a solid candidate to be the first single-family home in Miami to top the milestone.
The current owner of 4700 North Bay Road hired renowned architect Kobi Karp to design and customize a new contemporary home for him in 2014. The lot treats residents to southwest exposure, allowing for magical views of Miami's famous sunsets. Plus, the home's location is easily navigable to some of the best dining, shopping, and entertainment that Miami Beach has to offer.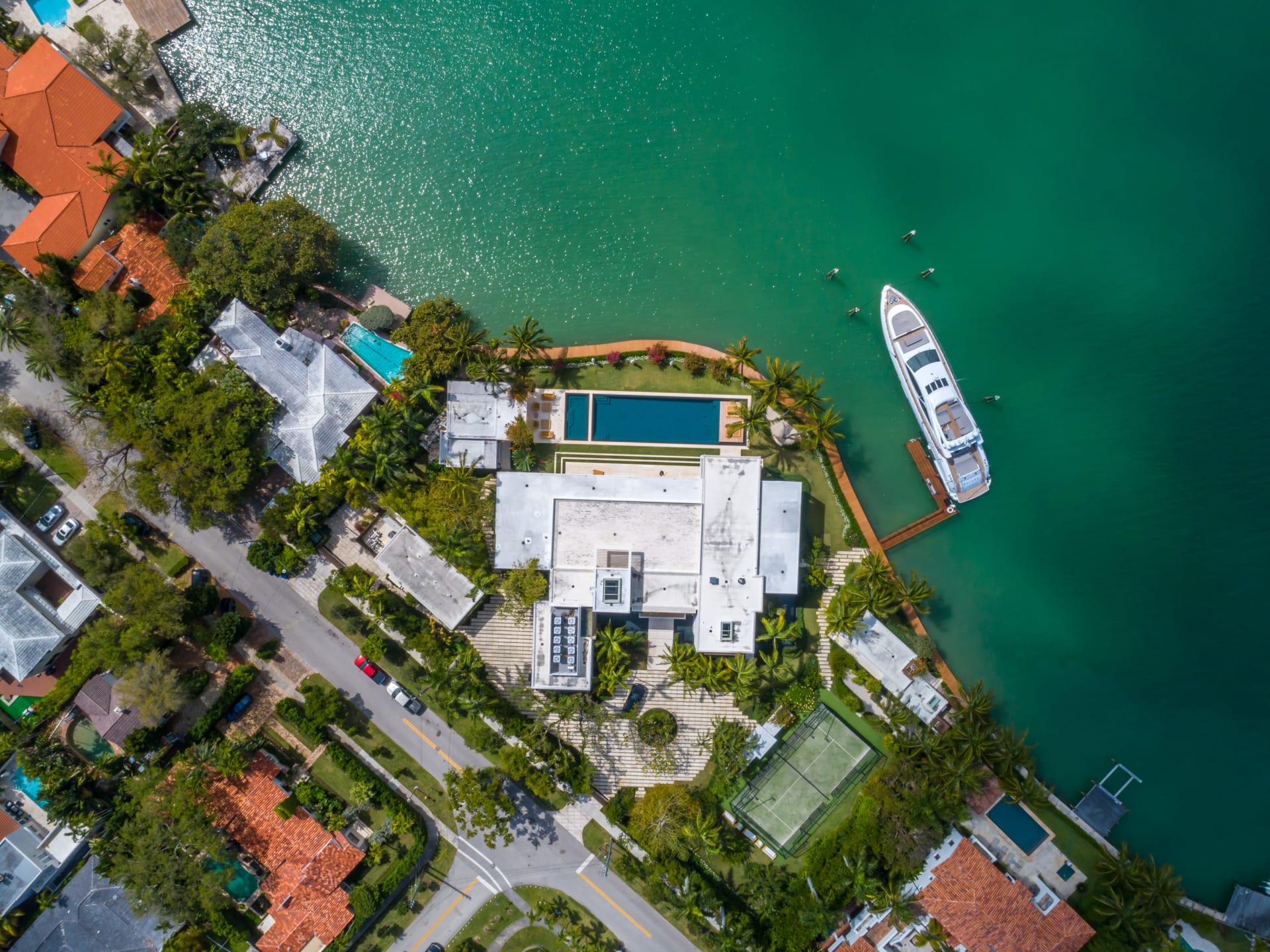 The size of the lot is approximately 1.3 acres, with 300 linear feet of water frontage and a private dock behind the home. Looking out upon the blissfully azure waters of Biscayne Bay never gets old. In my opinion, the Vegas House Odds are in favor of 4700 North Bay Road to win the title of Miami's first $100 million home.
Learn more about North Bay Road.
21 Star Island Drive | Star Island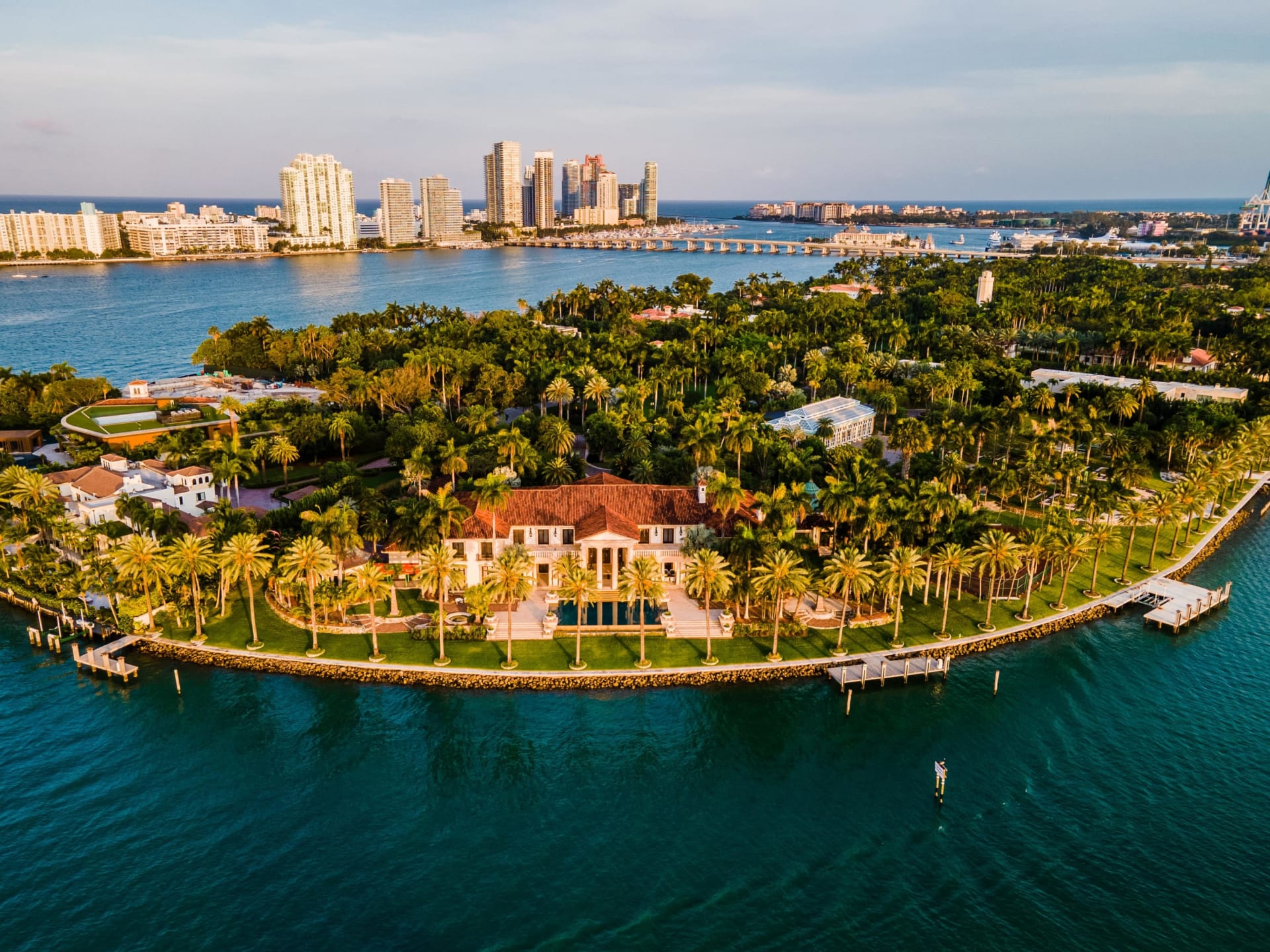 Situated on one of the largest lots in all of Miami Beach, 21 Star Island Drive sits on an enviable six acres of prime waterfront land. Along with the impressive lot size, Star Island has been lauded as one of America's premier playgrounds for the uber-famous and wealthy. Its namesake leaves little to the imagination, having well-known former residents such as Shaquille O'Neill, Rosie O'Donnell, and plenty more marquee names.
Star Island has always been an extremely exclusive, gated island for its fabulous members to retreat to after their activities in Miami Beach. Within the incredibly prestigious island, 21 Star Island Drive is the biggest lot, and quite possibly the largest lot in Miami Beach. With over 900 linear feet of water access, any resident with a passion for boating would be well placed.
Currently, there's the main house, a tennis court, a swimming pool, and a perfectly manicured greenhouse with a dedicated structure for growing and fostering orchids and other native plants. The tropical garden and its facilities alone take up more than two acres of the lot's six total acres. This use of space would be an unheard-of luxury, highly desirable to the other three properties mentioned here.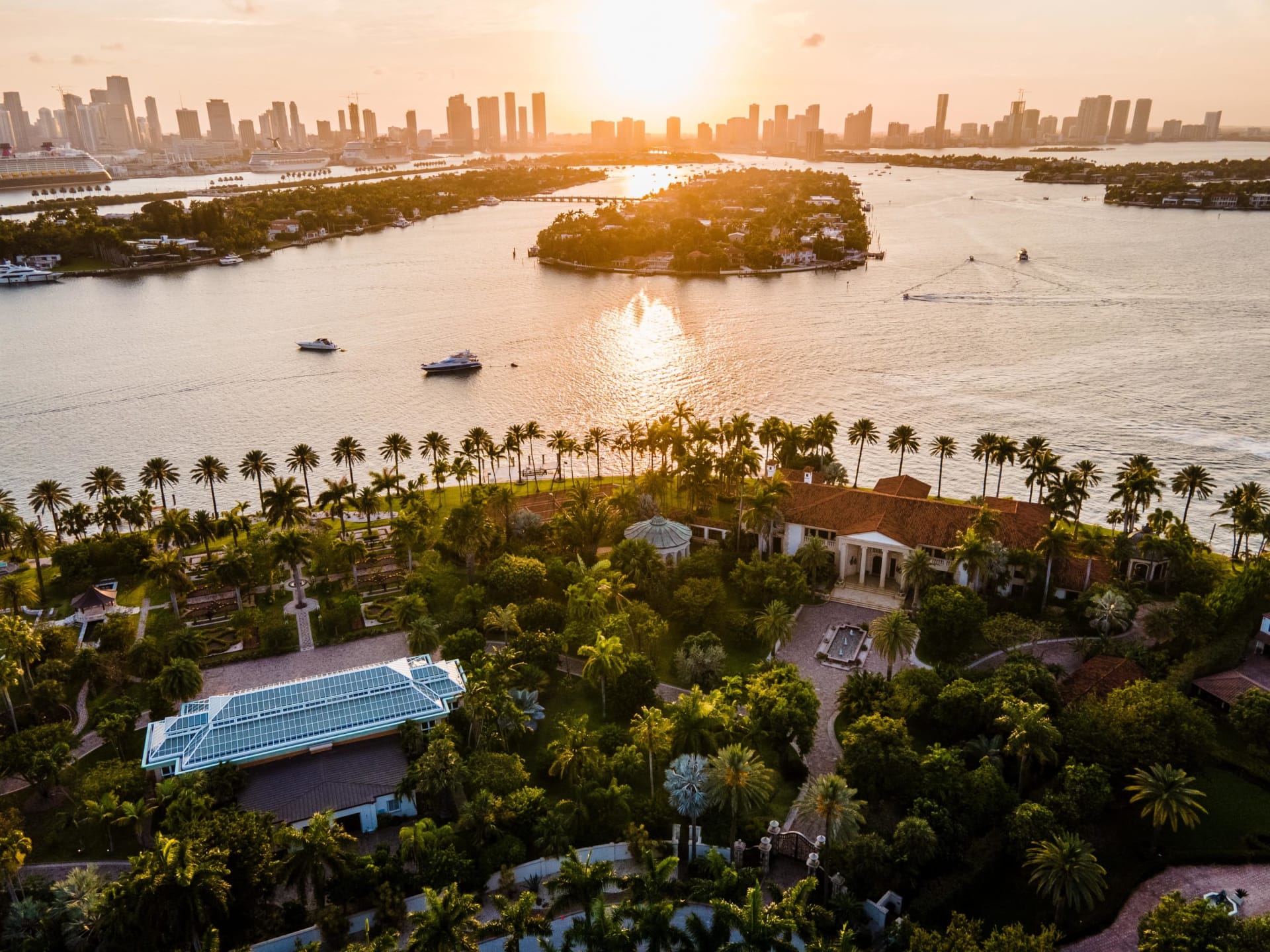 Since the island has reached a level of celebrity and billionaire status, and because the property itself has enormous size, 21 Star Island Drive is a solid contender to be Miami's first $100 million home.
Learn more about Star Island.
--
Since most of us would require a winning lottery ticket to obtain a property of this stature, we can only dream for now!